Professional Website Translation for Better Digital Outreach
"In today's business world, access and communication are necessary aspects."
Since COVID-19, many important corporate operations and transactions have moved online, thanks in large part to technology and modifications to standard operating procedures. Due to an increase in the number of people across all business sectors are choosing to create and manage their own websites.
Naturally, the majority of people begin by creating a page in their mother tongue. However, as a business owner, you might want to think about enlarging your market and attracting customers from outside. Your site pages must be translated as correctly and professionally as possible for this to happen. The process of updating an existing website so that it is usable, accessible, and culturally relevant to a target audience is known as website translation.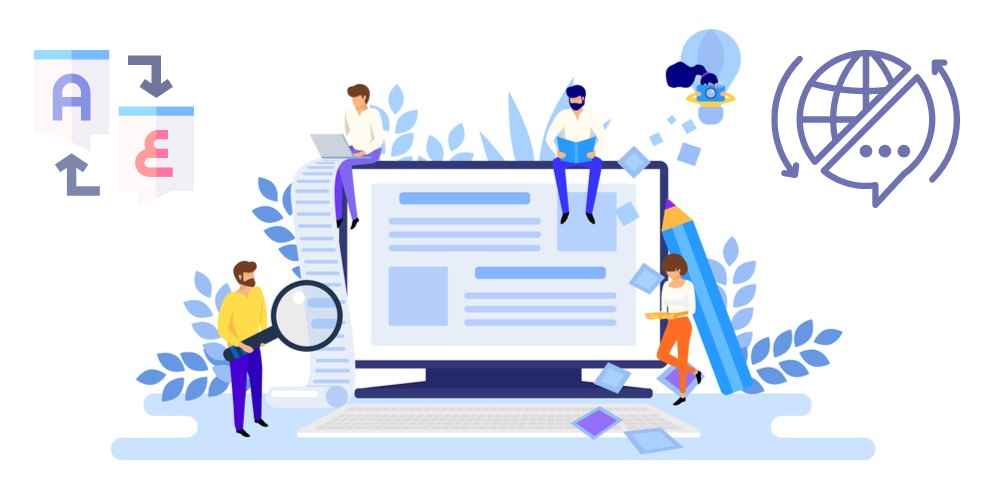 Why should we hire a professional website translator?
No matter how esoteric the niche, hiring a competent translator ensures that your information will be translated correctly. Expert translators work with particular kinds of text on a daily basis and specialise in particular fields. They also have the appropriate tools to complete it fast and effectively.
Furthermore, they know how to handle your website and its contents, and they'll do it in a way that your target audience, regardless of their language proficiency, will be able to grasp the finished output.
Benefits of Website Translation Services
• User and SEO-friendly content
A qualified translator understands how to maintain readability for the intended audiences while translating materials in accordance with browser and search engine standards. After all, you need to strike a balance between content that is readable for both your visitors and search engine crawlers.
• Vast reach
You may now connect with potential clients who are native speakers of any target language by having a web page translated into that language. Even for individuals who are fluent in English, it is still preferable to accommodate their demands by translating your website's content into their language. This strategy will assist you in reaching a large audience.
• Productive communication with foreign audiences
Machine translation is undoubtedly quicker, but writings translated by human translators are superior in terms of reliability and precision. If you wish, you can use Google. But however, you run the risk of showing texts that far exceed the linguistic requirements of your intended readership. Your company will suffer more harm than good from this.
Conclusion:
The world of today is majorly digital and a rising amount of company activities, research, and transactions take place online. Because your website serves as your digital business card and gives visitors from all over the world the opportunity to learn more about your company's goods and services, professional website translation services are extremely important.
Moreover, no matter the type of business you operate, professional website translation will only boost your online presence and help your company take advantage of countless growth chances.